Ron Ferlito - Musician, Composer, Producer, Educator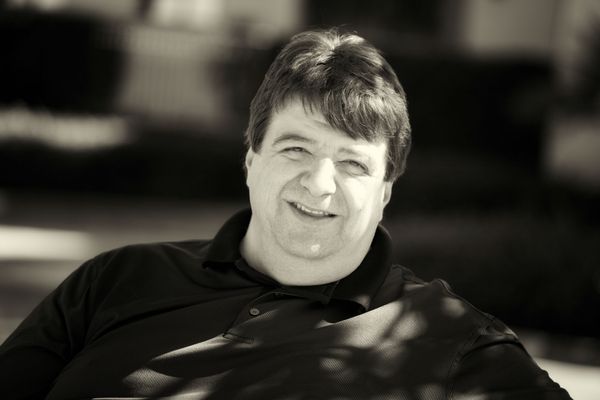 Currently, Ron is very active in music. In addition to teaching, Ron also performs his varied repertoire consisting of his originals, classic rock, smooth jazz and R & B, with country and pop hits included. He is involved as producer, arranger, engineer and keyboard player in recording work of numerous genres as well as an accompanist and consultant/rehearsal leader for various churches and schools in the area. Recently, Ron has enjoyed success with several of his recordings of original music and arrangements receiving thousands of plays and downloads throughout the world through most major internet streaming and download sites. Just search for "Ron Ferlito" in your favorite music streaming service to hear some of his work!

Born and raised in Ohio, Ron Ferlito has played the piano since he was 5 and has performed professionally since his early 20s. After studying composition, theory, and classical piano at the University of Cincinnati College – Conservatory of Music, Ron began his music career by playing keyboard and singing with one of the top pop and show bands in Ohio. Later, he relocated to Nashville where he was involved as a writer with a premier contemporary Christian music publisher.


Ron continued writing and producing music for his own recordings and printed music, including a hymn book of traditional hymns he arranged in a contemporary new age/smooth jazz and pop style. He also produced and arranged for other recording artists while traveling nationwide as a respected contemporary Christian music artist, worship leader, and worship seminar instructor throughout much of the 1980s and early '90s. Later, Ron became involved as a worship pastor and music instructor at several churches and schools. He continued developing his career in education as a private voice and piano instructor and college admissions advisor. In addition to his earlier studies at the music conservatory, Ron also holds a master's degree in education.

 
0:00/3:11

0:00/2:12

0:00/2:40

0:00/5:07

0:00/3:53
Like what you are hearing and seeing around this site? Well, I'm not going to stop you if you want to leave a "tip" at the "donate" button with any card or PayPal payment.
It takes lots of time to prepare and maintain all these web sites and even more time to write, record, and produce the recordings you are hearing.  Any one-time or monthly recurring donation - large or small - is greatly appreciated!
And be sure to see how you can receive valuable gifts and unique access to the process by becoming a Patreon supporter of my upcoming Christmas Album Project
here.